Home >
Description of business
Total SOLDERING Solutions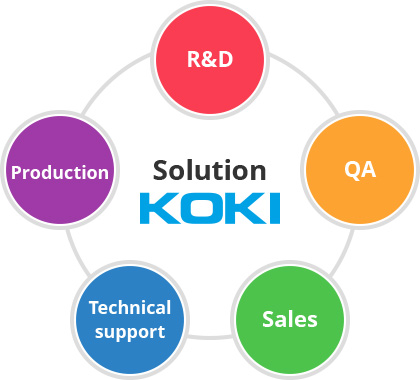 We put priority on providing products and services that individually satisfies each and every client, and has been working to improve the quality of R&D activities, product introduction, and technical services. Koki products can be delivered worldwide in the most appropriate manner through our global network. We Koki shall continue to seek further developments of the market, and be a total solution provider to live up to our motto: challenging new technologies, relentlessly.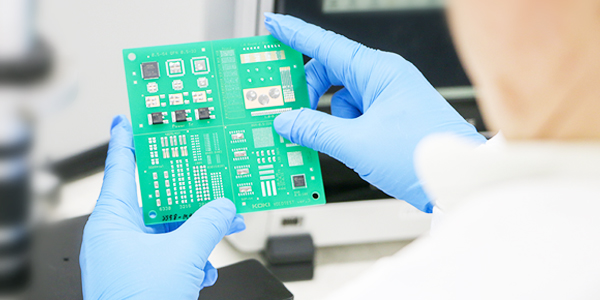 Research & Development
A project team is formed in response to a request from customers, and will take the lead in the R&D activities swiftly and efficiently. Our experience and expertise are fully utilized in the research and development process.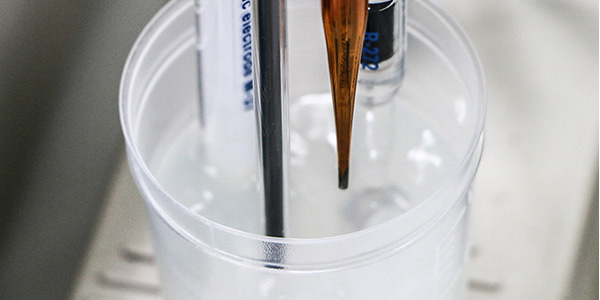 Product Quality
Optimization of production processes and execution of intensive process and quality control procedures, contribute to the consistently stable, and high end product quality. All four Koki factories worldwide are capable of manufacturing such world class soldering materials.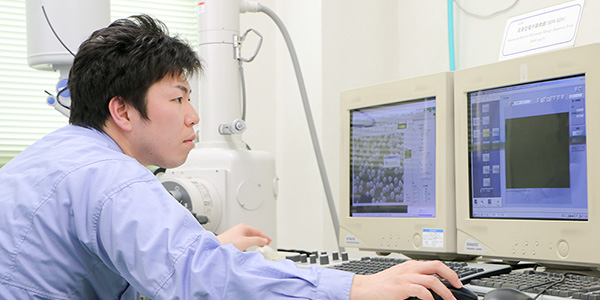 Technical Support
Koki offers various types of technical support, such as analysis and validation testing, in order for our clients to achieve satisfying product and production quality in this fast paced, technologically advancing soldering industry.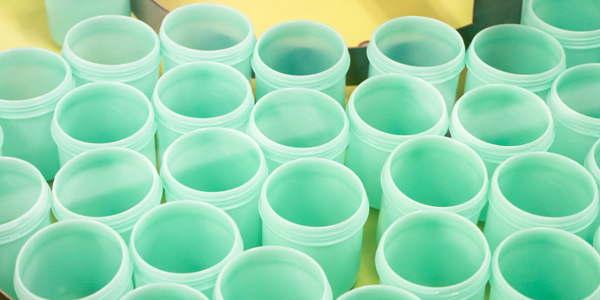 Production
With the most advanced modern production facilities, unique production engineering, and full fledged quality assurance system, we provide high quality, high reliability products in a timely manner.
It is our mission to develop a reliable and sustainable partnership with our customers for a mutually better future.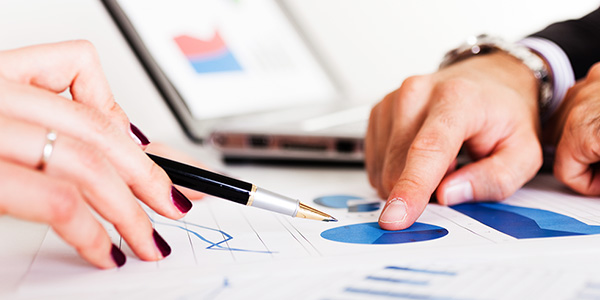 Sales
Koki offers excellent logistics world-wide, making full use of its global production infrastructure. Also TEAM KOKI. A highly developed sales & support network, ensures a quick response and great convenience to all our clients.